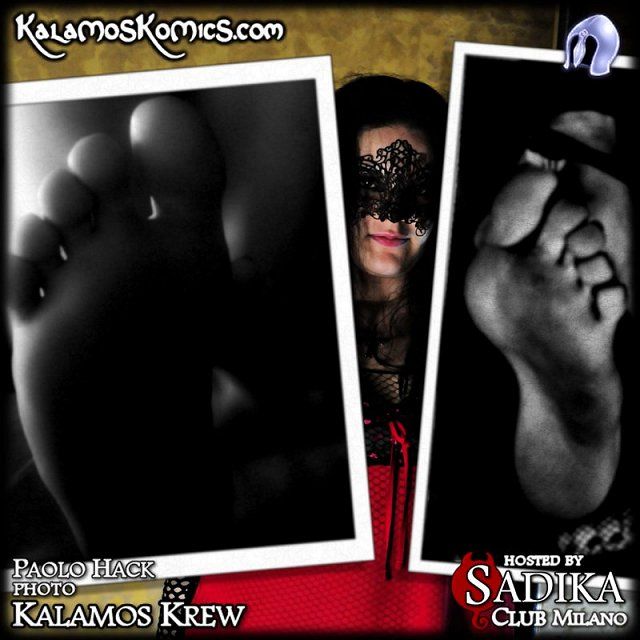 * Full Clip * Preview *

Kalamos Komics proudly presents:
Stefania the Ticklish Domme!

Stefania the Alchemist is a statuesque lifestyle dominatrix.
She loves to tease fetishists, and crush them under her shapely feet.
She also harbours a dark, twisted secret:
her love for tickling!

Clad as the Scarlet Goth,
to protect her dominating persona,
Stefania faces Agent K in this:
M/F Tickling Cosplay Clip.

Watch her body writhe under the relentless caress of feathers, quills,
and the cruel bite of the rotating toothbrush.
She laughs, yelps and moans, lost in blissful pleasure as the quills dance on.


Kalamos Komics ha il piacere di presentarvi:
Stefania la Dominatrice!

Stefania l'Inquisitrice è una donna dominante.
Ama tormentare i feticisti, calpestandoli con i propri piedi attraenti.
Ma nel suo cuore alberga un oscuro segreto:
ama farsi fare il solletico!

Travestita da Scarlet Goth, per celare la propria identità da dominatrice,
Stefania affronta l'Agente K in questa:
Clip di Solletico M/F.

Potrete vedere il suo corpo danzare sotto la carezza inarrestabile delle piume,
subire il bacio crudele dello spazzolino rotante.
Riderà, gemerà, sospirerà, persa in un misto di tortura e piacere.

...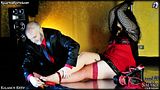 ...
* M/F TICKLING - Agent K vs the Ticklish Domme *

* Full Clip * Preview *
...
* PREVIEW *
...
* Credits:
* My Blog - Kalamos Komics
* My Store - Tickling Cosplay Clips
* Hosted by - Sadika Club - Milano
* Photo by - Paolo Hack