As promised, Modulok Zero comes back to Kalamos Komics.
And he's packing hot new art for the tickling fans.

His signature character, hapless heroine Virgin X, being tickled by her own girlfriend, Pandora.
They say laughter is a stress reliever...

Thanks again, Modulok.
That's gorgeous!


Come promesso, Modulok Zero torna su Kalamos Komics.
E porta una nuova tavola, per gli amanti del solletico.

Il suo personaggio principale, la sfortunata eroina Virgin X, solleticata dalla propria compagna, Pandora.
Quando si dice, ridi che ti fa bene...

Grazie ancora, Modulok.
E' stupenda!

...
More from Modulok Zero: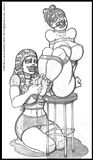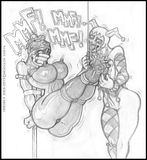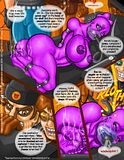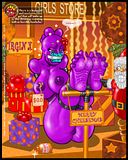 ...
* Credits:
*
Modulok-Zero - Deviantart
.
*
Modulok-Zero - Youtube
.
*
Modulok-Zero - Official Site
.
* My Blog - Kalamos Komics
* My Publisher - MTJ Pub
* My Producer - Devotion2
* My Fave Place - Sadika Club