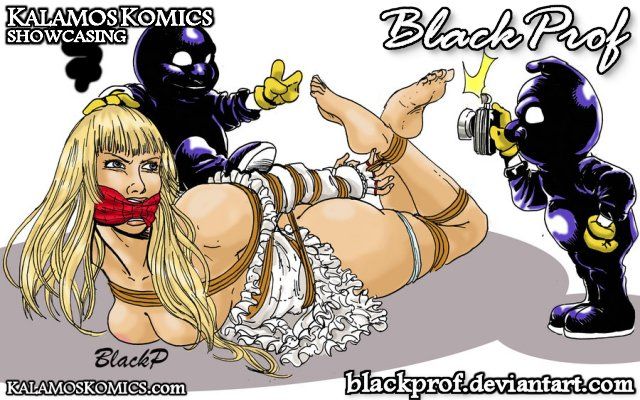 Today on Kalamos Komics:
BlackProf.

A serendipitous find, scouring favourites on DeviantArt, BlackProf is an Italian drawing artist.
His style is alluring and sensual; his art rich with references to renowned artists.

For this showcase I picked his latest work - a bondage-themed series portraying videogame Tekken's fighting lady Lili Rochefort.
A classic Damsel in Distress scenario.

The wicked Tickling Dwarves - a tasty tribute to Fetish Art legend Saudelli - make a cameo appearance.
They chase Lili and tie her up in a strict hogtie.They proceed to tickle torture her, and take pictures of her humiliating predicament.


Oggi su Kalamos Komics:
BlackProf.

Scoperto per caso sfogliando preferiti altrui su DeviantArt.
BlackProf è un disegnatore italiano con un tratto accattivante e sensuale, impastato di tradizione e allusioni stilistiche ad artisti famosi.

Per questa vetrina ho scelto la sua opera più pregevole, una serie di tavole monografiche dedicate a Lili Rochefort del videogioco Tekken.
La combattente viene ritratta in uno scenario da Damigella in Difficoltà.

Sopraffatta, legata in hogtie, torturata con il solletico e umiliata dai propri aggressori, i Nani Solleticatori.
Gustoso l'omaggio a Saudelli.

...
* More from BlackProf *

...
* Event Reminder *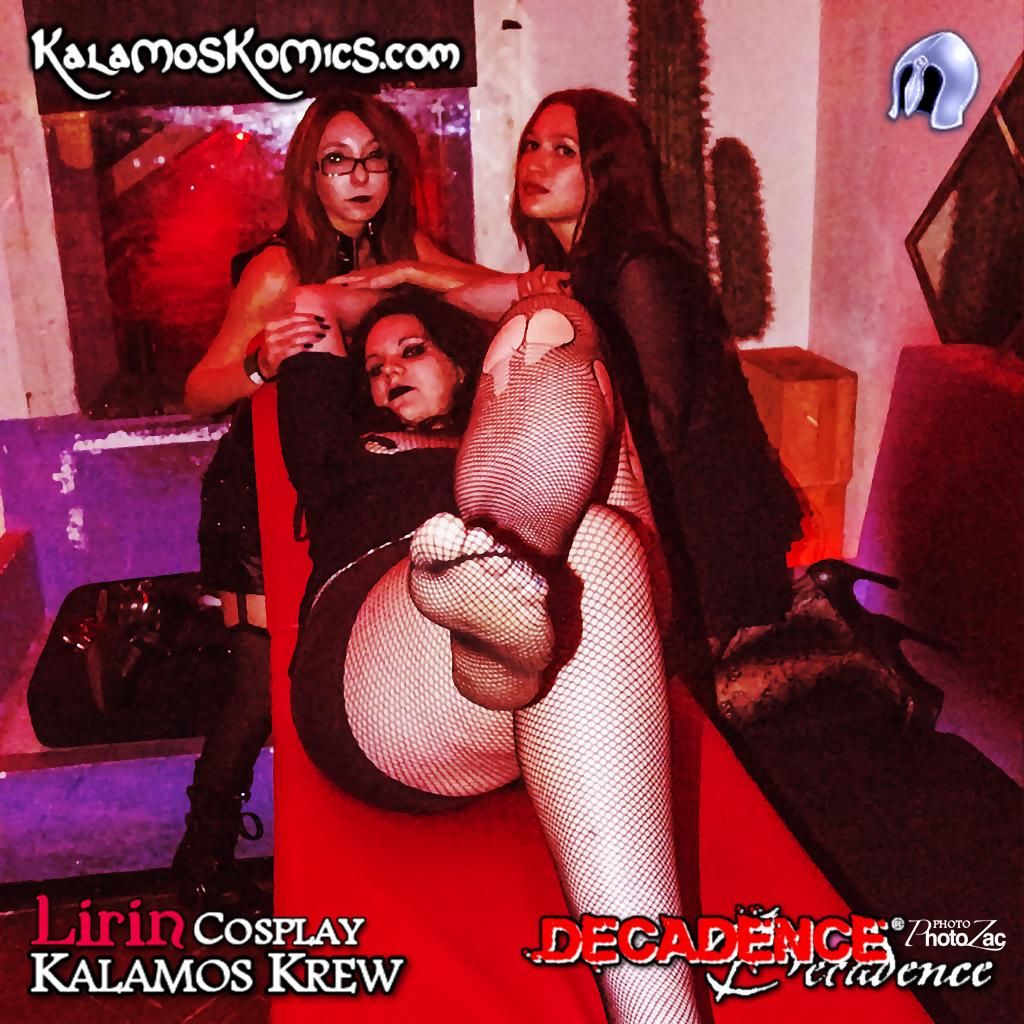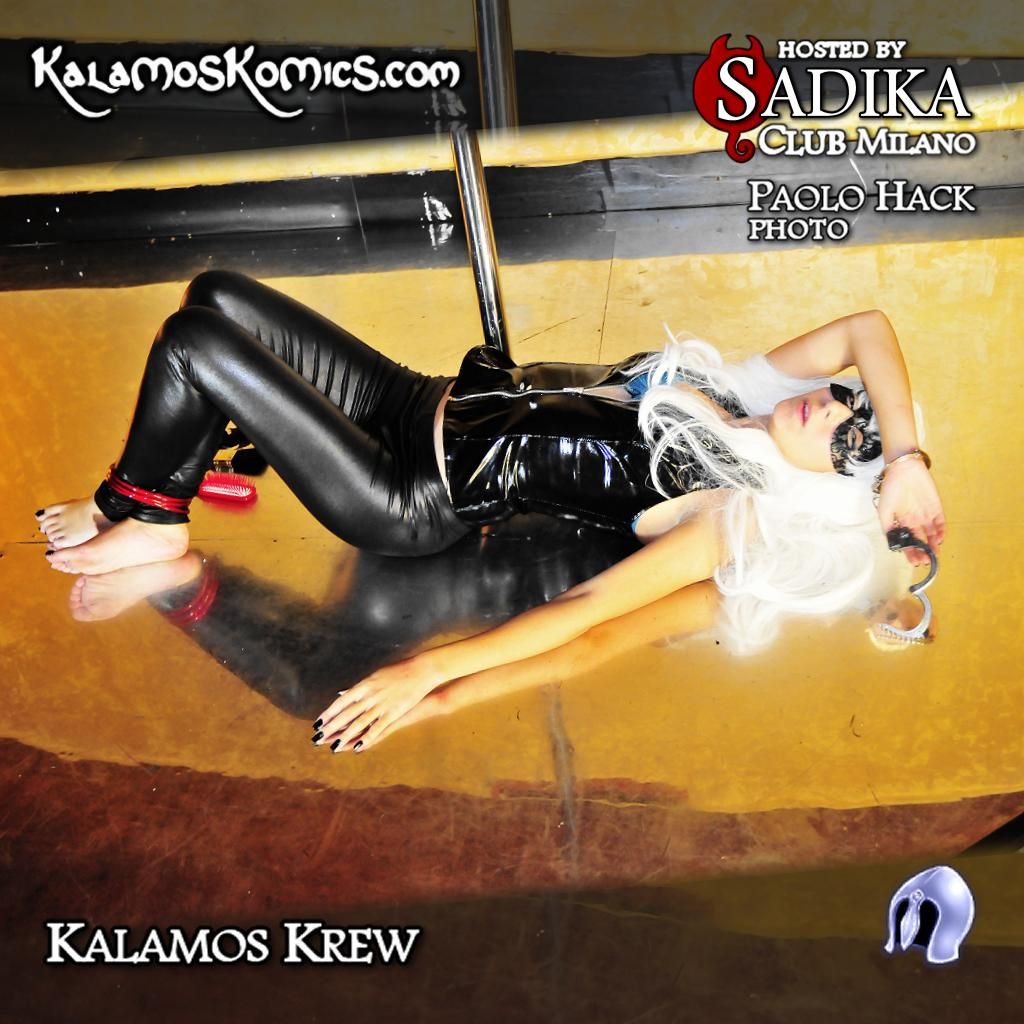 2012-12-07 - Bologna
Tickling Area - Decadence Club
2012-12-27 - Milano
Tickling Area - Sadika Club - Milano
...
* Follow Kalamos Komics:
* On
Facebook
- On
DeviantArt
.
* Follow the Cosplay Crew:
* On
Facebook
- On
Twitter
.
* Credits:
* My Blog -
Kalamos Komics
* My Store -
Tickling Cosplay Clips
* Hosted by -
Decadence - Bologna
* Hosted by -
Sadika Club - Milano