* Full Clip * Preview * BUY NOW *

Kalamos Komics proudly presents:
VelvetLyz as Masked Melody!

Aptly named "Velvet" after her smooth, soft skin, Lyz is a Costa Rican beauty with a ready smile, a curvaceous silhouette and a melodious laughter.

Starring as the lace-clad Masked Melody, VelvetLyz suffers tantalising torments, doled out by the relentless tickling artist, Kalamos, in this M/F tickling clip.

A lot of foot tickling, some upperbody action.
Hairbrush, a rotating brush and gloved hands - Agent K's signature tools of trade.
Par for course, for this buxom lady, gifted with heart-melting levels of sweetness.

Kalamos Komics ha il piacere di presentare:
VelvetLyz - Masked Melody!

VelvetLyz è una bellezza costaricana dalle forme morbide, con un sorriso che conquista e una risata melodiosa che scioglie il cuore.

In questa clip di solletico M/F, VelvetLyz indossa i panni di pizzo di Masked Melody, e deve affrontare la tortura del solletico, somministrata dall'artista Kalamos.

L'azione è prevalentemente focalizzata sui piedi.
Strumenti della tortura: spazzola, spazzolino rotante, e guanti di pelle.
Nulla che possa impensierire questa meravigliosa fanciulla dalla pelle di velluto.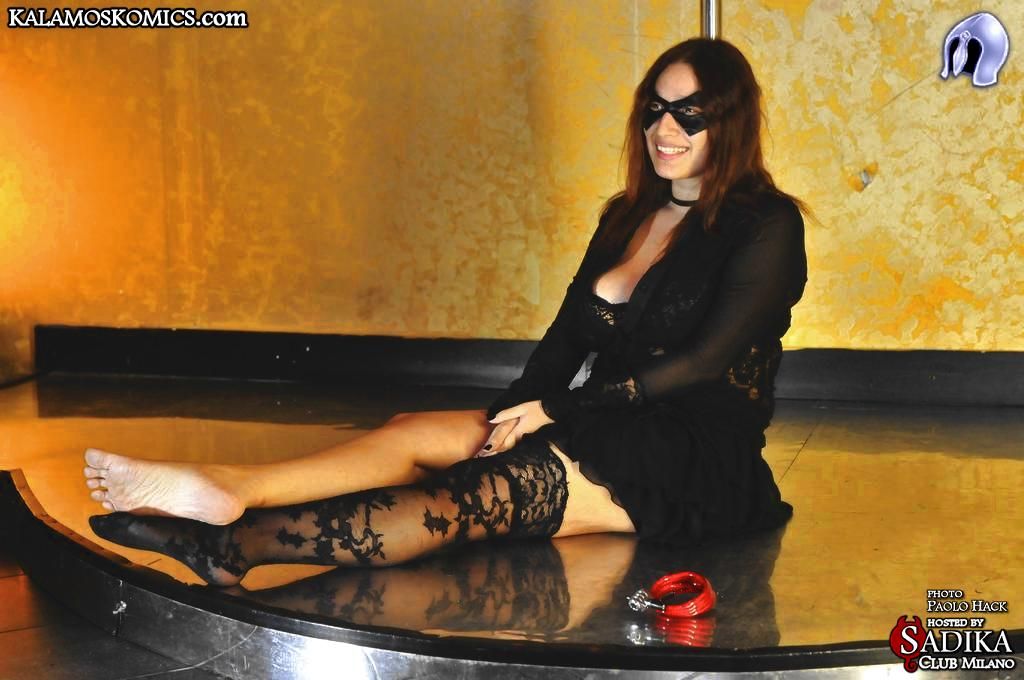 ...
* M/F TICKLING - Agent K vs Masked Melody *

* Full Clip * Preview * BUY NOW *
...
* PREVIEW *
...
* Follow the Cosplay Crew:
* On
Facebook
- On
Twitter
.
* Next Tickling Event: NOV-22
* Tickling Area -
Sadika Club - Milano
.
* Credits:
* My Blog -
Kalamos Komics
* My Store -
Tickling Cosplay Clips
* Hosted by -
Sadika Club - Milano
* Photo by - Paolo Hack