"I gave life and limb for you, and you kept hiding the biggest secret ever, from me!!!"
"HAHAHA-AH am sorry!!!"
"And now what? Turns out you're a woman, too???"
"HAHAH-am really sorry! I did that to OHHH protect yaHAHAHAHA!"
"Anything else you're holding up to me, PRINCESS...?"
"AHH!!! I'M AWFULLY TICKLISH!!!"
"Ohh, that one cat is out of the bag, already..."
"AAAAAHHH!!!"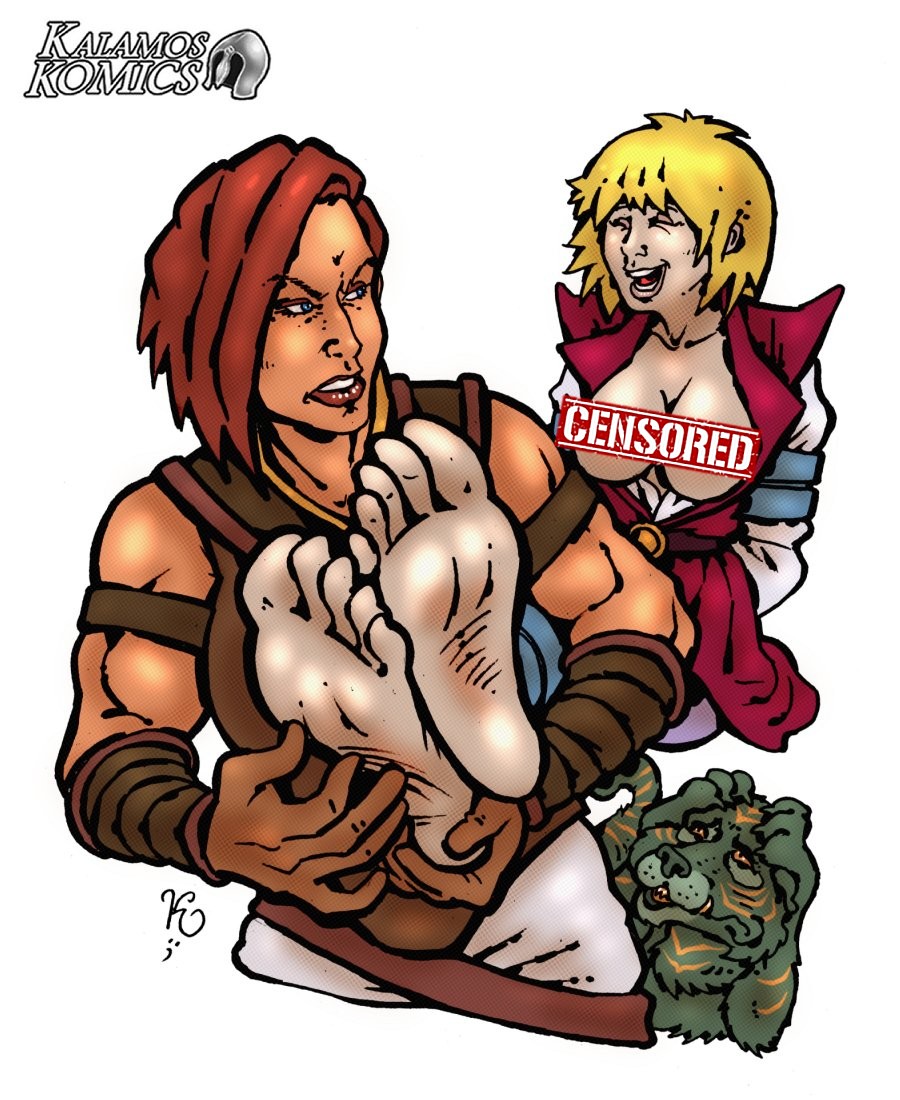 Tickling Fetish Fan Art
All Characters Depicted as 18+
All Respective (C) Apply
FULL HD Version on Patreon

#ink #kalamoskomics #feet #tickling #man-at-arms #woman-at-arms #teela #mastersoftheuniverse #revelations #mastersoftheuniverserevelations #motu #motur #netflix #rule63 #genderflip #deboot