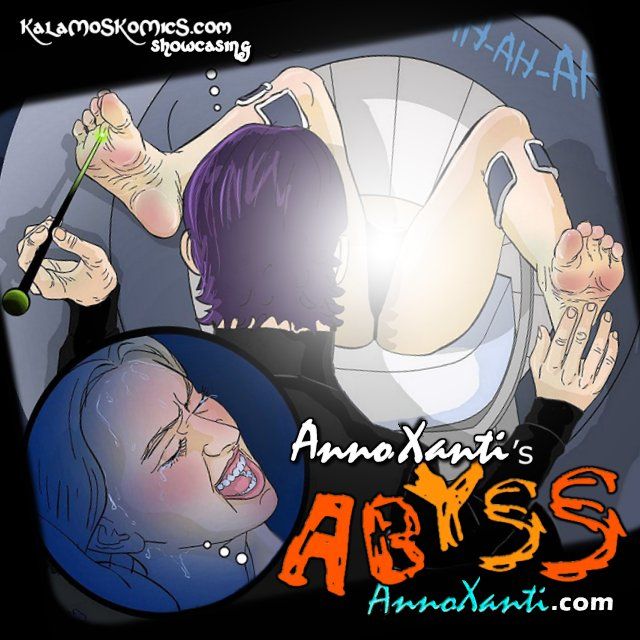 Today on Kalamos Komics:
AnnoXanti's New E-Comic!
And MORE.

You already know AnnoXanti from my previous blog entry.
Now she's back with a new E-Comic.
An enticingly erotic work of fetish art,
with a sci-fi setting and deeply surreal undertones:

The Abyss!


Oggi su Kalamos Komics:
AnnoXanti - Nuovo Fumetto!
E altre novità.

Vi ho già parlato di AnnoXanti in un precedente articolo.
Oggi vi presenterò il suo nuovo fumetto.
Un'opera d'arte sottilmente sensuale,
con un'ambientazione fantascientifica assolutamente surreale:

The Abyss!



...
More about Tickling Art
.
More about AnnoXanti's Art
.
More about my own Fetish E-Comics
.
...
* EVENT CALENDAR *
TODAY - 2012-OCT-25
Tickling Area
at
Sadika Club
Via Rogoredo/Via Busseto
Milano Italy

...
* NEW Tickling CLIPS *
NEW - from the Kosplay Krew
Tickling Clips
on Kalamos Krew Store.
...
* Credits:
* My Blog - Kalamos Komics
* My Store - Kosplay Krew
* My Biz Partner - Devotion2
* My Fave Place - Sadika Club